To rent or for information about field usage, pavilion or RV rental or hosting a tournament please contact us at (870) 863-8753. Field usage for practice can only be scheduled one week prior to when the practice is needed.
Dumas Pavillion
1/2 Day Rental   $50
Full Day Rental $100
The Dumas pavilion has several grills and picnic tables under a large covered shelter. This is a great place for cookouts, family reunions or church picnics. Restrooms and a playground are adjacent to this pavilion.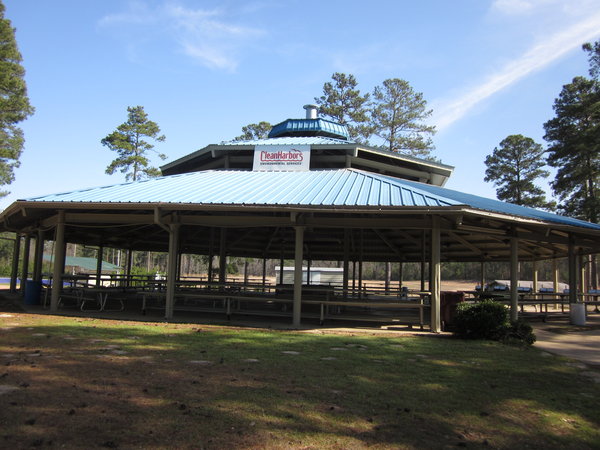 Van Hook Pavillion
1/2 Day Rental $50
Full Day Rental $100
The Van Hook pavilion has several large tables and a shaded play area with additional covered picnic tables. This pavilion is located in a nice shaded area that is great for family reunions, church picnics or any large meeting.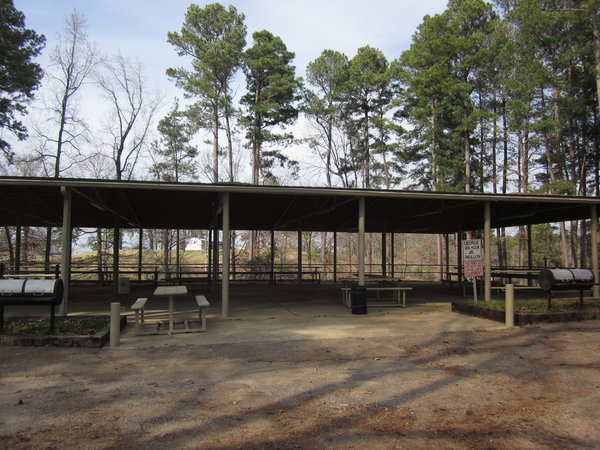 RV/ Camper Spots
Field Rental for Tournaments
Please contact the Boys & Girls Club of El Dorado to make a request. Once approval for a tournament is granted, an individual tournament director who profits from a tournament will be charged $125 per field per day for field rental.  Non-profit organizations may reserve fields for tournaments free of charge as long as profits from the tournament go to the non-profit organization. A Tax ID or proof of the non-profit organization is required before field rental fee can be waved.  Non-profit organizations such as Booster Clubs for High School Sports, League Softball or Baseball Organizations, Boys & Girls Clubs, and other types of non-profit organizations are encouraged to hold tournaments to raise funds for their efforts.
Contact the following to reserve fields:
Boys & Girls Club of El Dorado
Anna Gilbert, (870) 863-8753 x101 or [email protected]
Scott McMurry, (870) 863-8753 x106 or [email protected]
The El Dorado/Union County Recreation Complex is a family oriented park. Please respect our rules so that everyone can be safe and have a good time.
No loud music
No profane or abusive language
No alcohol or drugs
No pets around ball fields
No outside food or drinks are to be brought in
No use of tobacco near ball fields
There is no smoking allowed near the ball fields or concession stand. Smoking is only allowed in the parking lot.
Thank you for your cooperation.