By making an investment in the Boys & Girls Club of El Dorado, you are supporting the life-changing programs and guidance that makes our Clubs successful. Working together, we can reach the next generation of youth who will transform themselves and our community.
Ways to Give
1. Online: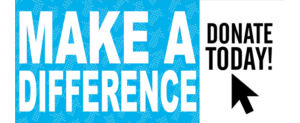 By joining our Monthly Giving Club, you make a monthly commitment to support Great Futures through the Boys & Girls Clubs of El Dorado.
Join one of our giving levels, or choose your own custom amount. With as little as $10/month, your donation adds-up to $120/year – that's only $.33/day to make a difference for one member at the Boys & Girls Clubs.
Become a monthly giving member and enjoy:
Hassle-free monthly donations.
Automatic donation from your credit card.
The knowledge that your donation is put to work immediately.
Complete statements available for tax purposes.
Quarterly e-newsletter on what's happening in the Clubs.
The ability to change or suspend your donation at any time.
Here's what your donation may be able to provide for Boys & Girls Club members:

2. Mail or in Person
Please mail your gift or stop by one of our locations. Checks should be made payable to: Boys & Girls Club of El Dorado.
3. Include the Club in Your Charitable request/ will
You can remember the Boys & Girls Clubs of El Dorado in your will or as a beneficiary or a trust or retirement plant. You'll be honored as a Hertiage Club member and your gift will influence future generations. Ways to make a charitable request:
-Make a cash gift
-Make a gift of property
-Make a gift in trust
4. Donate Stock
The gift of an assest, often stock or mutural fund shares, is a valuable way to make a contribution to a charitable orgainazation and receive tax benefits based on the value of the asset(s)
5. Make an In-Kind Donation
Gifts can be donated in the form of products property, equipment, and other material donations
6. Employer Match
Many companies have programs through which they will match the charitable contributions made by their employees. Through corporate gift matching, your employer can mutiply your gift to Boys & Girls Club of El Dorado
County, making it go further.
We are happy to visit with friends of the Boys & Girls Club and would like to speak with you one-on-one about what you
would like to accomplish with your gift. Contact the Club at 870-863-8753.